How Old Am I WordPress plugin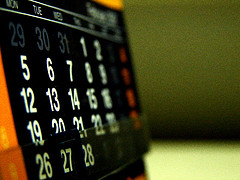 How Old Am I is a plugin for WordPress, which calculates and displays your age in several formats, giving you up-to-date detailed age information which can be added on your posts and pages, without having to constantly update them.
You can download it either from the WordPress plugins directory or from GitHub.
For any feedback or issues, feel free to post a comment or contact me directly.
Screenshots


Example of usage: Default settings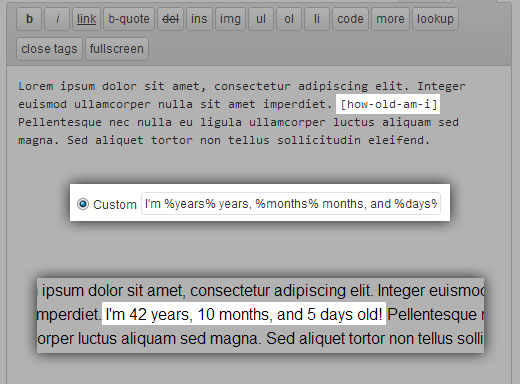 Example of usage: Custom format with age in numbers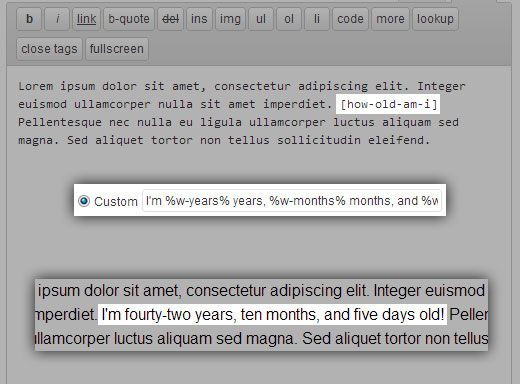 Example of usage: Custom format with age in full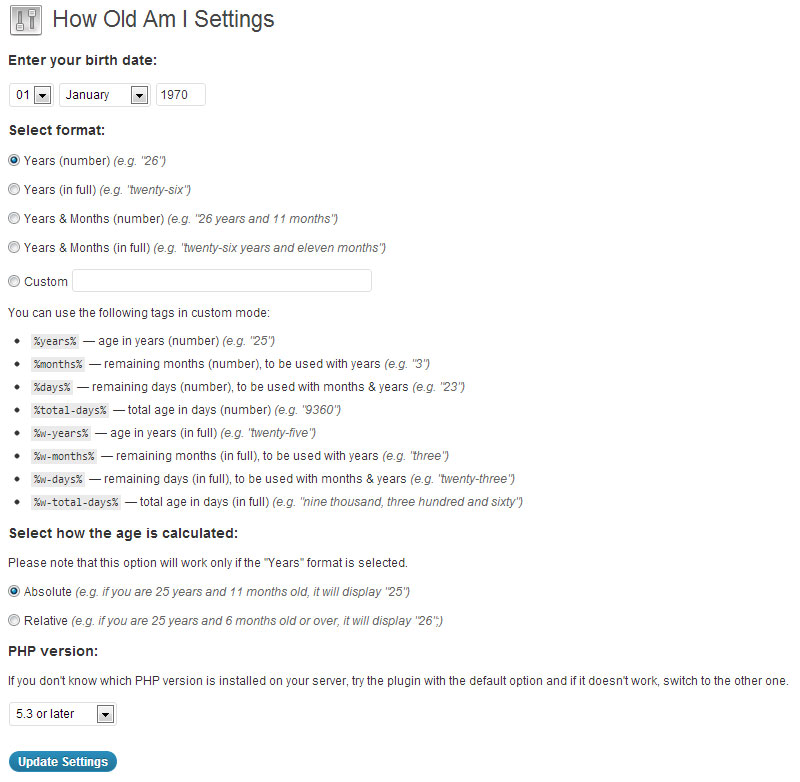 The plugin's settings
Main photo by wagaboy