demon hunter – heroes of might & magic V custom map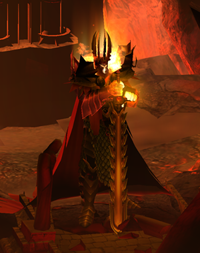 A good friend of mine created this great custom map for the Heroes of Might & Magic V strategy game. Read the description and give it a try:
"The Demon Sovereign has settled for many years in a distant underground castle, planing a fierce unleash of his army on the world. Strong magic has trapped the demon within his castle for over two centuries but now he has discovered a way out. It is time to stop him once and for all. Conquer any other claimer of the title because you only shall be remembered as the Demon Hunter!"
Download Link: [download id="4″ format="1″]
Since you're clearly interested in games I would suggest that you visit zuckr.com, where you can find news, reviews, and information for the best free online games!
Photo by ZanBon